Wellhead Protection Program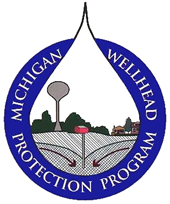 To protect our groundwater, which is the sole source of drinking water in the Greater Lansing area, MSU has developed a Wellhead Protection Program. This site will help you to learn about groundwater, what we are doing to protect it, how you can help, and more.
Table of Contents
History
MSU Wellhead Protection Program

Resources
References

Michigan State University


Michigan


National

Contacts

For questions or more information regarding the MSU's Wellhead Protection Program, please contact:

Mike Tracy, Water Systems Engineer,
MSU IPF Power and Water Department
mtracy@ipf.msu.edu
Ruth Kline-Robach, Outreach Specialist,
Institute of Water Research, kliner@msu.edu

Training

MSU employees can complete MSU's Wellhead Protection Training program via the link below (MSU login required).