Worker Protection Standard Training Available via Zoom
April 8, 2020 - Justin Stahl
COVID-19 Update
All scheduled Worker Protection Standard training sessions will be held on Zoom for the remainder of 2020. You must sign up for the session at least 24 hours ahead of the scheduled start time. No late registrations will be accepted.
To Enroll
Ensure you are registered in the Worker Protection Standard (WPS) for Pesticide Safety learning track (MSU login required).
Click on the course title Worker Protection Standard (WPS) in the list of learning track requirements.
Scheduled sessions will be listed under the course description. Click the Register button next to a session to enroll.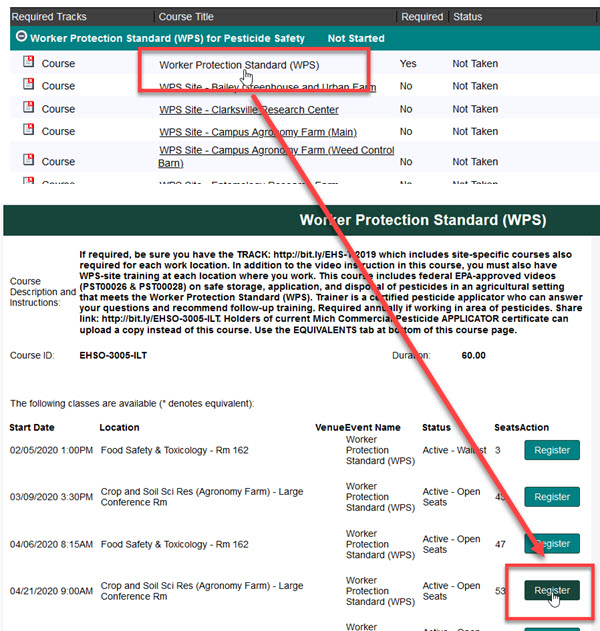 WPS training is required for employees and students conducting research-related activities in areas where they may be exposed to pesticides.
Site-specific training is also required annually. For more information on this program, see EPA Worker Protection Standard.