Dave Erickson Receives Jack Breslin Distinguished Staff Award
May 14, 2019 - Jared Andrews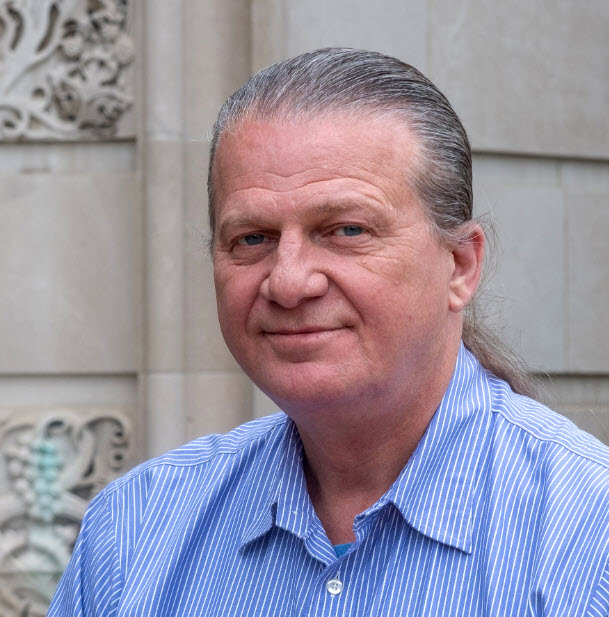 Dave Erickson is a senior industrial hygienist with the Environmental Health and Safety department. In this role, he manages and directs the local exhaust ventilation testing and certification program for all of MSU. His dedication and efficiency are essential to the continued health and safety of MSU students, faculty and staff, and he upholds an admirable work ethic respected by his colleagues.
Erickson is always ready to help other departments in addition to his responsibilities within Environmental Health and Safety. He developed a written program and online training for hazardous drugs and formaldehyde safety while working with IPF to establish labs that are both safe for research and demonstrate the best sustainability and energy practices.
Despite his extensive experience and knowledge that has been cultivated throughout the more than 30 years he's been at MSU, Erickson never sees himself as being above the "dirty work." He is always the first to address a problem, staying committed to the task until it is sufficiently solved. His work allows members of the MSU community to live on campus, conduct research in campus buildings and work on campus knowing they are cared for and safe.